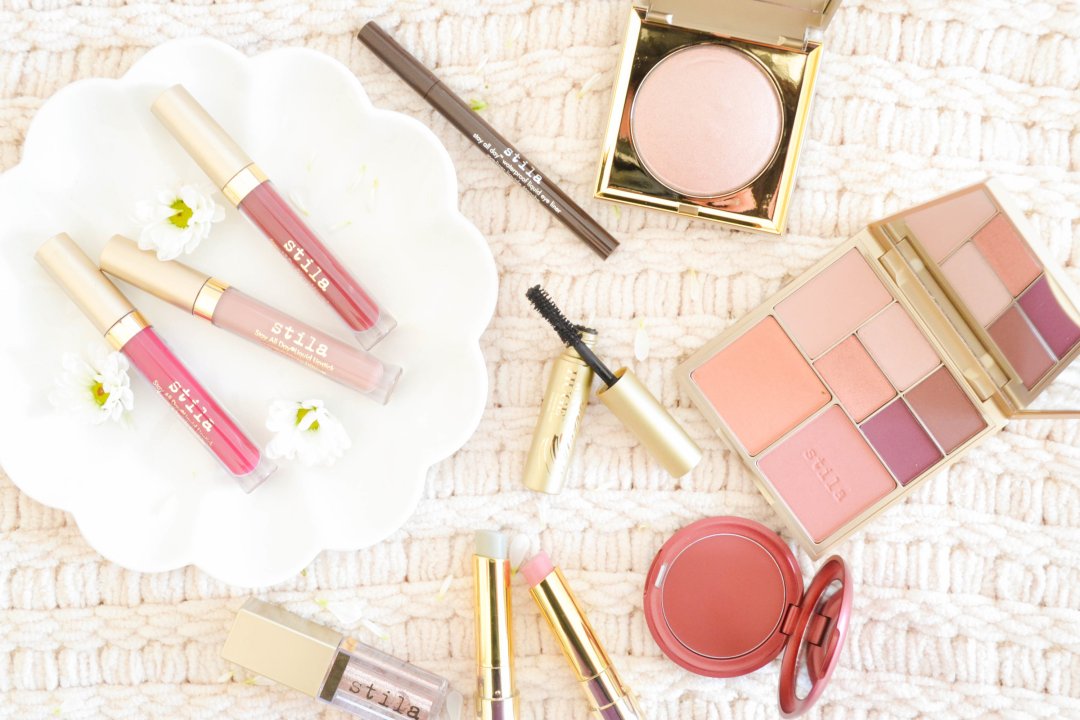 My love for makeup began at the age of 10. In actuality, it started with a single, deep green eye shadow by CoverGirl. Fast forward a few years, and I very willingly introduced bronzer into my makeup regimen, followed by mascara and liquid eye liner. Now, I use just about every makeup product imaginable, which is precisely why I felt compelled to start a beauty (slash style) blog.
So, here I am again, sharing my love for makeup and with that a Stila Cosmetics haul, too. Let's get started, shall we?
First: scent. Yep, that's right – scent. It reminds me of a cupcake-scented candle. While I did find the applicator stick a little bit too long (making product application a little bit wonky), each applies smoothly while drying to a creamy-matte finish, sans caking and flaking (and they really do stay all day!)
These are so, so ideal for everyday as they leave a hint of moisturizing color on the lips. I especially love Grayson which, yes, looks a little bit odd, but it works with your natural lip color to deliver a sheer/nude finish.
Magnificent Metals Glitter & Glow Liquid Eye Shadow
This is serious business – if you're a glitter fiend then this, my friend, is a must-have product. The pigmentation is so intense, and it's so easy to apply, too. Although there is a tad bit of fallout, Stila really hit it out of the park with this product. BRB – going to buy ALL the shades (lol, nottt joking).
Covertible Color Lipstick and Blush
I love multi-purpose products and this one is certainly no exception. It gives a pretty flushed tint to the cheeks, and is easily buildable for lips too. The formula errs on the thick side, but its easily blend-able with a fingertip.
Perfect Me, Perfect Hue Eye & Cheek Palette 
I love the versatility of this palette – it's ideal for everyday, though the color range makes it suitable for nighttime looks as well. I'm big on matte shades at the mo, but the shimmery shade is ~supes~ pretty.
Ummmmmmm, helloooo! Do I really need to lend any explanation? Pigment: YES. Shade: YES. I will live and die gladly in this highlighter, thank you very much.
I'll admit, my relationship with mascara is polygamous, but this one definitely sits among my top five favorites. Its bold brush lends volume and length, with no fallout throughout the day. My only contention? That it's a sample size. Hehe.
Stay All Day Waterproof Liquid Eye Liner 
While I'm not typically a fan of liquid eye liners (gel's the name of my game), I appreciate the pointed felt-tip as it can be used to create a flawless wing. Other pluses: doesn't cake and it dries to matte finish.
These products were provided to me by Stila Cosmetics for editorial consideration. As always, all opinions written here are honest and my own.